A yellow backdrop AND couch?
What could be better? Oh – two more people in the world that love yellow just like I do!
David & Macy came in for a mixture of headshots and couple photos to make one grand photo session. I thought I would share the wonderful flow of the couple photo portion with everyone – because
I. am. in. love.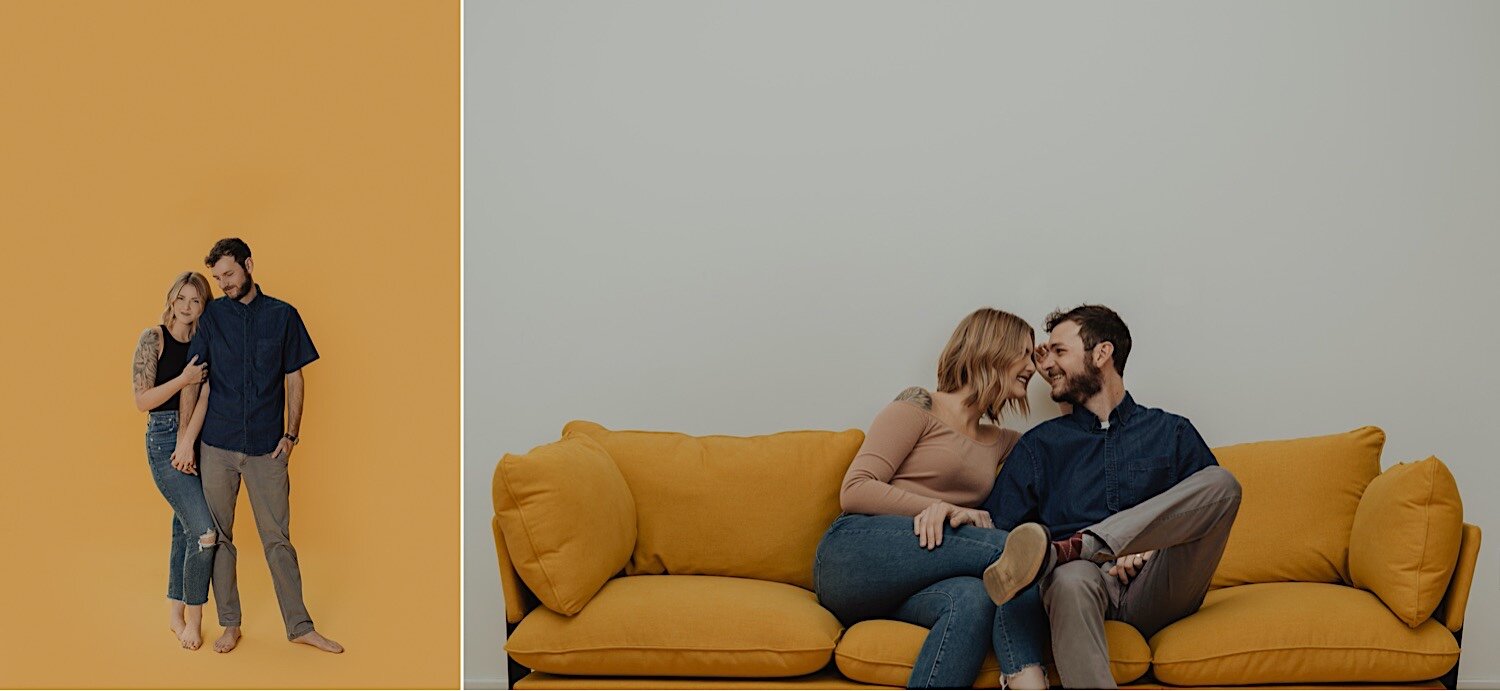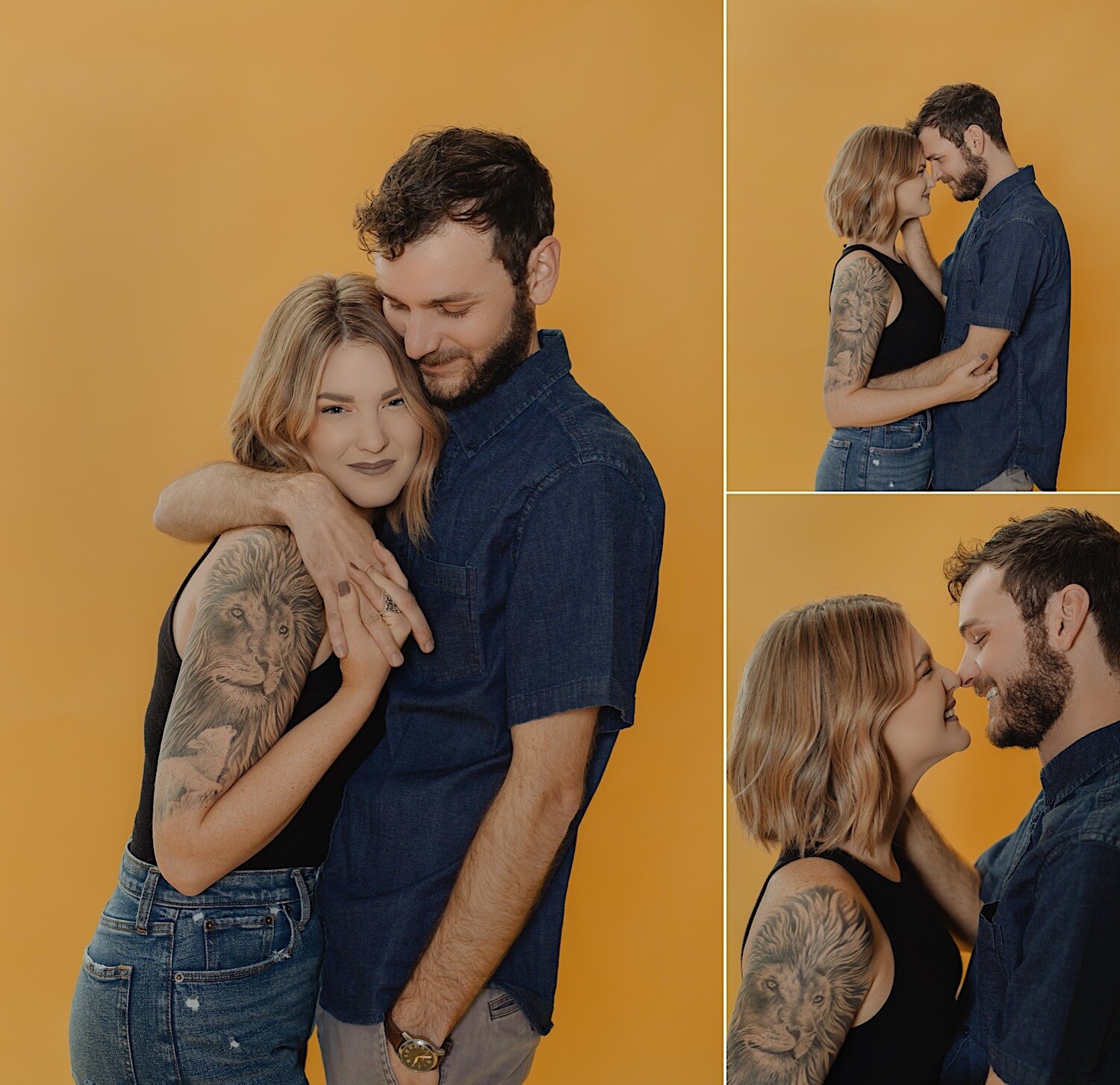 David & Macy | Studio Couple Session
Studio | Easton Street Studio
TESTIMONIAL
"Jordan is amazing!! Right from the start Jordan made my husband and I feel comfortable and cozy. I LOVE the studio. And how easy it was to communicate with her through the entire process. I will be recommending her to everyone I know. We have only seen a few sneak peaks, but we left there feeling confident that our shoot went amazing. Thank you Jordan!!

We will be forever clients!!"

Macy
---
Happy colors and happy couples.
The studio really brings your focus straight to the couple, and that's what I love about it.